JANUARY 17, 2016 Marks 39 years since the execution of Gary Mark Gilmore.
  Gary Mark Gilmore (December 4, 1940 – January 17, 1977) was an American criminal who gained international notoriety for demanding the execution of his death sentence for two murders he committed in Utah. After the U.S. Supreme Court upheld a new series of death penalty statutes in the 1976 decision Gregg v. Georgia, he became the first person in almost ten years to be executed in the United States.[1] These new statutes avoided the problems under the 1972 decision in Furman v. Georgia, which had resulted in earlier death penalty statutes being deemed as "cruel and unusual" punishment, and therefore unconstitutional. (The Supreme Court had previously ordered all states to commute death sentences to life imprisonment after Furman v. Georgia.) Gilmore was executed by firing squad in 1977.
Last meal
From Wikipedia, the free encyclopedia
A condemned prisoner's last meal is a customary ritual preceding execution. Various countries have various traditions in this regard. The "little glass of rum" is granted to the condemned in historical France in the minutes before execution, but no formal last meal as the condemned learns of their impending execution only on the fatal morning, generally just minutes in advance.[
Gary Gilmore's last meal.
 Gary Gilmore: murderer; executed in Utah in 1977 – firing squad: A hamburger, hard-boiled eggs, a baked potato, a few cups of coffee, and three shots of contraband Jack Daniel's whiskey
 
 
1977: Gilmore executed by firing squad
Gary Gilmore, the convicted murderer, was executed today by firing squad in the Utah state prison in Salt Lake City.This is the first execution to have been carried out in the United States for almost 10 years.
Gilmore, 36, was sentenced to death for the murder in 1976 of a motel clerk in Provo, Utah.
An appeals court in Denver overturned a restraining order on the execution in the early hours of this morning.
In his closing words, one of the judges emphasised that Mr Gilmore should take responsibility for insisting that his own execution go ahead."Among other people who have rights, Mr Gilmore has his own. If an error is being made and the execution goes forward, he brought that on himself," said Judge Lewis.
Within an hour of the ruling Gary Gilmore was dead. The execution took place in a converted prison cannery in front of around 20 witnesses at 0806 local time.
After the legal order had been read, Gilmore's last words were: "Let's do it."
A hood was placed over his head, a target attached to his t-shirt, and the five-man firing squad took aim and shot from behind a screen.
So that none of his executioners could be sure they had fired a mortal round, one of the rifles was loaded with a blank.
Laverne Damico, Gilmore's uncle and witness at the scene, said his nephew "died like he wanted to die, with dignity. He got his wish."
Gilmore's body was taken to the University of Utah Medical Center where his organs will be used for medical research.
Gilmore was sentenced to death for the murder of a motel manager in Provo, Utah on 20 July 1976.He was also charged with killing a service station attendant in Orem, Utah, the previous day, but that case never went to trial.
Two aspects of the story make it exceptional. Firstly, the death penalty had been controversially reinstated in the United States in 1976 and Gilmore was the first prisoner to be executed under the new law. Secondly, Gilmore fought the justice system to ensure he would be executed quickly. Gilmore had already spent 18 of his last 21 years in jail.
The journey was relatively short from sentence to execution compared to most US death row inmates. Nevertheless Gilmore twice attempted suicide in prison while he waited, and the execution was stayed three times.
Two people received Gilmore's corneas within hours of his death – which inspired punk band the Adverts' Top 20 hit "Gary Gilmore's Eyes".
Gilmore's final words were immortalised in T-shirts with "Let's Do It" written on it.
On 2 December 2005, Kenneth Boyd, a convicted killer, became the 1000th person to be executed in the US since the death penalty was reintroduced.
 ==========================
The History of Orem, Utah Law Enforcement
http://www.orem.org/pdf/ps/OremPSHistory2008.pdf
Gary Gilmore, an Internationally recognized Case: July 19th, 1976 Sergeant Gerald Nielsen was named acting Chief until a new Chief was hired by the city. Gerald Nielsen was relieved by Robert Wadman a few months later. Gary Gilmores case was internationally recognized, due to Gary Gilmore being the first person in over 10 years to receive the death penalty in Utah after the Supreme Court had reinstated the death penalty. Gary Gilmore was executed by a firing squad which also made International headlines. At this time in history, prisoners were allowed to choose the manner of there own execution and it was carried out accordingly. Rex Skinner was the lead Investigator in the Gary Gilmore case and Gerald Nielsen also worked the case of Gary Gilmore. On July 19th, 1976 at about 10:30 pm at the Sinclair gas station on 800 North and 175 East Gary Gilmore pulled up and entered the business. Gilmore took the clerk Max Jensen in the bathroom, and shot him in the head killing Max. Gary then drove to Provo and shot and killed Ben Bushnell the manager of the city Center motel in Provo. Gary put the gun he had used in a bush, and the gun went off accidentally shooting Gilmore in the hand. Orem Officers, Ted Peacock, Terry Taylor and Ron Allen made a Felony stop into Lindon City on Gary Gilmore. As the officers were arresting Gary; he was being read his rights by Lt. Peacock. Gary said he did not want to speak with anyone, and looked up and saw Gerald walking towards him. Gerald was the only officer with out a firearm drawn. Gary Gilmore nodded at Gerald Nielsen and said "I will talk to that cop ". Gerald had issued Gary a citation for theft the week prior to the murders, and while interviewing Gary about the theft, Gerald bought Gary a cup of coffee. Gerald also drove Gary home and because this demeanor in which Gary was treated, he was willing to speak with Gerald now that he was being questioned about two murders. Gerald Nielsen was able to obtain a confession from Gilmore while investigating the murder. Nielsen said he had eye witnesses seeing Gilmore leave the murder scene and Nielsen tried to get Gilmore to admit to the murders. Gary did have a self inflicted gunshot wound to the hand. Gilmore proclaimed he had alibis with him at the time the murders were committed, but Gerald Nielsen felt Gilmore's story had holes in it. Nielsen went back to try again at a second interview with Gilmore. This time Gary simply said he had seen the murders in a news paper, and he did not know those two Mormon boys were returned missionary's with families. Gary told Gerald Nielsen when both murders were committed, it felt as though he was watching the murders happen through a cloud, and he was not in control. Gary also said that if he hadn't been caught, he'd likely have gone on killing. Not much later, Gilmore said that he ought to die for what he'd done. Gerald Nielsen asked Gary if he wanted to die, Gary looked at Gerald and said "No…. do you want to die? ". Gerald said Gary was always very respectful to Gerald in a way to say thank you to Gerald for treating Gary with such respect. Rex Skinner took the evidence to Washington D.C. and had the F.B.I. crime lab analyze all the evidence in this case. To ensure the integrity of the case, Rex personally took the evidence to Washington to keep a proper chain of evidence and to keep an air tight case. Rex's meticulous follow up and professionalism in this case were well noted, and earned him the respect of officers through out the State of Utah. Rex was able to successfully close the Orem case and assisted Provo in there investigation as well. Gary was only charged with the Provo murder and not the murder charge out of Orem. Prosecutors did not want to run the risk of losing a trial on a technicality, and losing both cases if tried together. Gary was convicted on the Provo charge, and the Orem charge of Murder was never prosecuted. This is a picture of the actual pistol used by Gary Gilmore in 1976 with the Original evidence tag still attached When Norman Mailer wrote the novel the executioners song he called Orem City Police department and asked to speak with some of the officers who were involved with the Gilmore case. Norman was put in contact with Ted Peacock. Norman flew to Utah, and met in person with Ted Peacock a few weeks later. Norman requested to meet the motorcycle club known as the Sundowners; because it had been rumored Gary had spent a large amount of time with the Sundowners. The sundowners had a small club where West Geneva and vineyard road intersect in a small old warehouse. Ted took Norman to the club house and introduced Norman to the group. Ted asked Norman how long he would need, and Norman said about two hours. Ted then left and as he walked out to his car he realized Norman Mailer was walking behind him. Ted asked Norman if he had forgotten something, and Norman replied "I thought you were going to stay down here with me ". Ted said he stayed with Norman in the club house about three hours while Norman interviewed different people for his Novel. Mailer had utilized letters that Gilmore wrote, interviews with many of his intimates, trial transcripts, and interviews of statements that Gilmore gave to the press. In 1982 the movie " The Executioners Song " was produced, and documented the two murders of Max Jensen in the Orem Sinclair, and Ben Bushnell the manager of the city Center motel in Provo; both committed by Gary Gilmore. This blockbuster was no small time movie; the part of Gary Gilmore was played by Tommy Lee Jones. Gerald Nielsen was played by Rance Howard, and three Orem police Officers were in the movie playing themselves, Ted Peacock, Terry Taylor and Toby Bath.
xxxxxxxxxxxxxxxxxxxxxxxxxxxxxxxxxxxxxxxxxxxxxxxxxxxxxxxxxx
Utah's firing squad law reveals crisis at the heart of US capital punishment
http://www.theguardian.com/us-news/2015/mar/28/utahs-firing-squad-crisis-capital-punishment-us
Death Penalty Fast Facts
Posted: Apr 02, 2015 3:56 PM MDT
Updated: Apr 02, 2015 4:08 PM MDT
CNN Library
(CNN) — Here's a look at the death penalty in the United States.
Facts:
Capital punishment is legal in 32 U.S. states.
Connecticut and New Mexico have abolished the death penalty, but it is not retroactive. Prisoners on death row in those states will still be executed.
As of October 2014 there were 3,035 inmates awaiting execution.
Since 1976, when the death penalty was reinstated by the U.S. Supreme Court, 1,394 people have been executed. (as of December 2014)
Japan is the only industrial democracy besides the United States that has the death penalty. In Japan, the 2013 per capita execution rate was 1 execution per 15,809,458 persons.
Since 1973, over 140 people have been released from death row with evidence of their innocence.
Federal Government: (source: Death Penalty Information Center)
The U.S. government and U.S. military have 69 people awaiting execution. (as of October 2014)
The U.S. government has executed three people since 1976.
Females:
There are 57 women on death row in the United States. (as of October 2014)
Fifteen women have been executed since the reinstatement of the death penalty in 1976. (as of October 2014)
Juveniles:
Twenty-two individuals were executed between 1985 and 2003 for crimes committed as juveniles aged 16 and 17.
March 1, 2005 – Roper v. Simmons. The Supreme Court rules that the execution of juveniles is unconstitutional. This means that 16 and 17-year-olds are ineligible for execution. And reverses two 1989 cases in Kentucky and Missouri.
Clemency:
Clemency Processes around the Country.
275 clemencies have been granted in the United States since 1976.
For federal death row inmates, the president alone has the power to grant a pardon.
Timeline:
1834 – Pennsylvania becomes the first state to move executions into correctional facilities, ending public executions.
1838 – Discretionary death penalty statutes are enacted in Tennessee.
1846 – Michigan becomes the first state to abolish the death penalty for all crimes except treason.
1890 – William Kemmler becomes the first person executed by electrocution.
1907-1917 – Nine states abolish the death penalty for all crimes or strictly limit it. By 1920, five of those states had reinstated it.
1924 – The use of cyanide gas is introduced as an execution method.
1930s – Executions reach the highest levels in American history, averaging 167 per year.
June 29, 1972 – Furman v. Georgia. The Supreme Court effectively voids 40 death penalty statutes and suspends the death penalty.
1976 – Gregg v. Georgia. The death penalty is reinstated.
January 17, 1977 – A ten-year moratorium on executions ends with the execution of Gary Gilmore by firing squad in Utah.
1977 – Oklahoma becomes the first state to adopt lethal injection as a means of execution.
December 7, 1982 – Charles Brooks becomes the first person executed by lethal injection.
1984 – Velma Barfield of North Carolina becomes the first woman executed since reinstatement of the death penalty.
1986 – Ford v. Wainwright. Execution of insane persons is banned.
1987 – McCleskey v. Kemp. Racial disparities are not recognized as a constitutional violation of "equal protection of the law" unless intentional racial discrimination against the defendant can be shown.
1988 – Thompson v. Oklahoma. Executions of offenders age 15 and younger at the time of their crimes are declared unconstitutional.
1989 – Stanford v. Kentucky, and Wilkins v. Missouri. The Eighth Amendment does not prohibit the death penalty for crimes committed at age sixteen or seventeen.
1994 – President Bill Clinton signs the Violent Crime Control and Law Enforcement Act that expands the federal death penalty.
1996 – The last execution by hanging takes place in Delaware, with the death of Billy Bailey.
January 31, 2000 – A moratorium on executions is declared by Illinois Governor George Ryan. Since 1976, Illinois is the first state to block executions.
2002 – Atkins v. Virginia. The Supreme Court rules that the execution of mentally retarded defendants violates the Eighth Amendment's ban on cruel and unusual punishment.
January 2003 – Before leaving office, Governor George Ryan grants clemency to all of the remaining 167 inmates on Illinois's death row, due to the flawed process that led to the death sentences.
June 2004 – New York's death penalty law is declared unconstitutional by the state's high court.
March 1, 2005 – Roper v. Simmons. The Supreme Court rules that the execution of juvenile killers is unconstitutional. The 5-4 decision tosses out the death sentence of a Missouri man who was 17-years-old when he murdered a St. Louis area woman in 1993.
December 2, 2005 – The execution of Kenneth Lee Boyd in North Carolina marks the 1,000th time the death penalty has been carried out since it was reinstated by the Supreme Court in 1976. Boyd, 57, is executed for the 1988 murders of his wife, Julie Curry Boyd, and father-in-law, Thomas Dillard Curry.
June 12, 2006 – The Supreme Court rules that death row inmates can challenge the use of lethal injection as a method of execution.
December 15, 2006 – Florida Governor Jeb Bush suspends the death penalty after the execution of prisoner Angel Diaz. Diaz had to be given two injections, and it took more than 30 minutes for him to die.
December 15, 2006 – Judge Jeremy Fogel of the U.S. District Court in San Jose rules that lethal injection in California violates the constitutional prohibition of cruel and unusual punishment.
December 17, 2007 – Governor Jon Corzine signs legislation banning the death penalty in New Jersey. The death sentences of eight men are commuted to life terms.
September 2007 – The U.S. Supreme Court takes up the case of Baze and Bowling v. Rees, in which two Kentucky death row inmates challenged Kentucky's use of a three-drug mixture for death by lethal injection.
December 31, 2007 – Due to the de facto moratorium on executions, pending the Supreme Court's ruling, only 42 people in the U.S. are executed in 2007. It is the lowest total in more than 10 years.
April 14, 2008 – In a 7-2 ruling, the Supreme Court upholds Kentucky's use of lethal injection. Between September 2007, when the Court took on the case, and April 2008 no one was executed in the U.S.
March 18, 2009 – Governor Bill Richardson of New Mexico signs legislation repealing the death penalty in his state. His actions will not affect two prisoners currently on death row, Robert Fry, who killed a woman in 2000, and Tim Allen, who killed a 17-year-old girl in 1994.
November 13, 2009 – Ohio becomes the first state to switch to a method of lethal injection using a single drug, rather than the three-drug method used by other states.
2010 – Execution by firing squad is used for the last time in Utah, with the death of Ronnie Lee Gardner.
March 9, 2011 – Illinois Gov. Pat Quinn announces that he has signed legislation eliminating the death penalty in his state, more than 10 years after the state halted executions.
March 16, 2011 – The Drug Enforcement Agency seizes Georgia's supply of thiopental, over questions of where the state obtained the drug. U.S. manufacturer Hospira stopped producing the drug in 2009. The countries that still produce the drug do not allow it to be exported to the U.S. for use in lethal injections.
May 20, 2011 – The Georgia Department of Corrections announces that pentobarbital will be substituted for sodium thiopental in the three-drug lethal injection process.
July 2011 – Lundbeck Inc., the company that makes pentobarbital (brand name Nembutal), the drug used in lethal injections, announces it will restrict the use of its product from prisons carrying out capital punishment. "After much consideration, we have determined that a restricted distribution system is the most meaningful means through which we can restrict the misuse of Nembutal. While the company has never sold the product directly to prisons and therefore can't make guarantees, we are confident that our new distribution program will play a substantial role in restricting prisons' access to Nembutal for misuse as part of lethal injection." Lundbeck also states that it "adamantly opposes the distressing misuse of our product in capital punishment."
July 7, 2011 – Humberto Leal Garcia, Jr., a Mexican national, is executed by lethal injection, in Texas for the 1994 kidnap, rape and murder of Adra Sauceda in San Antonio. Despite pleas from the U.S. State Department and the White House, Texas Governor Rick Perry does not grant clemency and the U.S. Supreme Court does not intervene.
November 22, 2011 – Governor John Kitzhaber of Oregon grants a reprieve to Gary Haugen, who was scheduled to be executed December 6. Kitzhaber, a licensed physician, also puts a moratorium on all state executions for the remainder of his term in office.
April 25, 2012 – Connecticut Governor Dannel Malloy signs S.B. 280, An Act Revising the Penalty for Capital Felonies, into law. The law goes into effect immediately and replaces the death penalty with life without the possibility of parole. The law is not retroactive to those already on death row.
June 22, 2012 – The Arkansas Supreme Court strikes down the state's execution law, calling the form of lethal injection the state uses unconstitutional.
August 7, 2012 – The Supreme Court allows the execution of Marvin Wilson, 54, a Texas inmate with low IQ.
November 6, 2012 – A measure to repeal the death penalty in California fails.
May 2, 2013 – Maryland's governor signs a bill repealing the death penalty. The legislation goes into effect October 1.
June 26, 2013 – Texas executes its 500th prisoner since 1982, Kimberly McCarthy, for the 1997 murder of Dorothy Booth. McCarthy is the first female executed in the U.S. since 2010.
November 20, 2013 – Missouri executes white supremacist serial killer Joseph Paul Franklin for the 1977 murder of Gerald Gordon. He was blamed for 22 killings between 1977 and 1980.
January 16, 2014 – Ohio executes inmate Dennis McGuire with a new combination of drugs, due to the unavailability of drugs such as pentobarbital. The state used a combination of the drugs midazolam, a sedative, and the painkiller hydromorphone, according to the state corrections department. According to witness Alan Johnson of the Columbus Dispatch, the whole execution process took 24 minutes, and McGuire appeared to be gasping for air for 10 to 13 minutes.
February 11, 2014 – Washington Gov. Jay Inslee announces that he is issuing a moratorium on death penalty cases during his term in office.
May 22, 2014 – Tennessee becomes the first state to make death by electric chair mandatory when lethal injection drugs are unavailable.
May 28, 2014 – A judge in Ohio issues an order temporarily suspending executions in the state so that authorities can further study new lethal injection protocols.
July 23, 2014 – Arizona uses a new combination of drugs for the lethal injection to execute convicted murderer Joseph Woods. After he was injected it took him nearly two hours to die. Witness accounts differ as to whether he was gasping for air or snoring as he died.
September 4, 2014 – The Oklahoma Department of Public Safety issues a report on the controversial April execution of inmate Clayton Lockett. Complications with the placement of an IV into Lockett played a significant role in problems with his execution, according to the report. An autopsy confirmed that Lockett died from the execution drugs and not from a heart attack, but many consider it botched nonetheless because it took 43 minutes for him to die.
November 19, 2014 – A Utah legislative committee votes 9-2 to endorse a bill that will allow the execution of condemned prisoners by firing squad if drugs needed for lethal injection are not available. The bill is scheduled to be heard by full Utah Legislature convening in January 2015.
December 22, 2014 – A U.S. district court judge in Oklahoma rules that future scheduled executions may proceed after he denies a preliminary injunction request filed by 21 Oklahoma death row inmates stemming from the problematic execution of Clayton Lockett on April 29th.
December 22, 2014 – Arizona's state-commisioned review board decides that the execution of Joseph Woods was "handled appropriately," but that it will be changing the combination they use in future executions from a two drug formula to a three drug formula, or a single drug injection if the State can obtain it (pentobarbital).
December 31, 2014 – Outgoing Maryland Gov. Martin O'Malley takes the state's last four inmates off death row, commuting their sentences to life in prison without parole in one of his final acts in office.
January 8, 2015 – Ohio announces that it is reincorporating thiopental sodium, a drug which it used in executions from 1999-2011, into it's execution policy. The state is also dropping the two-drug regimen of midazolam and hydromorphone.
January 23, 2015 – The Supreme Court agrees to hear a case concerning the lethal injection protocol in Oklahoma. The inmates claim that the state protocol violates the Constitution's prohibition on cruel and unusual punishment.
February 13, 2015 – Pennsylvania Gov. Tom Wolf halts all executions in his state, citing the state's "error prone" justice system and "inherent biases" among his reasons for the moratorium. The moratorium will be in place until a task force examining capital punishment in Pennsylvania issues its final report.
February 18, 2015 – Philadelphia District Attorney R. Seth Williams announces he has filed a petition to block Gov. Wolf halting executions. Williams says the moratorium is an "unconstitutional takeover of powers."
March 23, 2015 – Utah Governor Gary Herbert signs legislation making the firing squad an authorized method of death if the drugs required for lethal injection are unavailable.
TM & © 2015 Cable News Network, Inc., a Time Warner Company. All rights reserved.
Gordon Swan, the man whom Gary Gilmore Burglarized stealing the murder weapon used in two slayings, has passed on.
July 18, 2014 12:00 am
1929 ~ 2014
The Candy Man
     St. George, Utah – Gordon Whitmer Swan, age 85, was born January 9, 1929. He returned to his Heavenly Father on July 15, 2014.
Gordon was born in Los Angeles, CA to George Whitmer and Leona Ramsey Swan. He attended schools in Los Angeles. He spent a good part of his life in the grocery business starting at a young age and, later owned Swans Market where he enjoyed the public and friends.
He met the love of his life, Barbara Ann Naylor and they traveled to the St. George LDS Temple to be united for all eternity.
They were blessed with five children. Patricia Ann Swan of Spanish Fork, UT and St. George, UT, Judy (Barry) Bishop, West Mountain, UT, Steve (Shireen) Swan of Spanish Fork, UT, Gail (Paul) Kaletta of Tooele, UT, and Larry (Patty) Swan of Las Vegas, NV. Their family has grown to 41 grandchildren and 60 great grandchildren.
Gordon was an active LDS member who has held multiple callings and loved to serve. Gordon and Barbara have served a mission at the St. George LDS Temple.
Gordon has a passion for painting. He produced paintings for over 75 years. He has painted over 50,000 pictures and murals. He loved sharing his talent with others and letting all learn from him. Gordon quoted Painting is the best therapy and outlet for relaxation, I am the happiest guy ever, especially when I'm painting. He now is painting the glorious Heavens, preparing a pathway for Barbara.
"I will miss the conversations and company of my dear friend Gordon, until we meet again."  Dennis Stilson
Coming Soon revised book – "The Gilmore Gun – "Life after Execution" 
USA –-(Ammoland.com)-  Throughout time society has been forced to endure what the majority of us consider to be the most horrific act that can be committed by any person, the taking of a life.

Murder for personal gain, anger, revenge, or any other negative emotional reason goes against our moral grain, at least for most human beings.

But on the other hand, what about self defense, protecting love ones or others who are in danger and in times of war? These types of incidents seem to warrant the taking of a life and rightfully so.

The killing subject has been, is now and will likely always be the subject of paramount confusion, justification and oddly enough entertainment.

Looking back at a few of those who were well known for their acts of murder does bring up some interesting comparisons and the way society changes their views of those individuals, their crimes, and the weapons used.

Let's start with Jesse Woodson James better know as "Jesse James." 
Born – September 5, 1847 – Died – April 3, 1882. He lived 35 years.

Jesse was born in Missouri to Robert and Zerelda James who were farmers and slave owners. Jesse James had an older brother named Frank who left his family to fight in the civil war while Jesse was too young to accompany him and had to stay at home.

Without getting lost in the many versions of the James gang stories of fact and fiction lets just say this, Jesse James has been credited with killing 16 people including another 180 killings he was involved with also counting those killed while riding with "Bloody Bill Quantrill." The weapon of choice at this time was the 1851 Navy Colt revolver .36 caliber. This pistol was the first to have a revolving cylinder which held six shots that could be fired in rapid succession. By the end of his short lived career of crime he was packing a Colt .45 Peacemaker which combined the gunpowder , bullet, and percussion cap into a single cartridge making it much easier and quicker to load then fire. Certainly an intimidating force to be reckoned with for most.

Bob Ford was one of the trusted members and friends of Jesse's gang and on April 3, 1882 he shot Jesse in the back of the head while visiting at his home. Ford assassinated Jesse for a $10,000.00 reward. With friends such as this who needs enemies? One of the pistols that is said to be the gun that killed Jesse James sold for $350,000. 00 on November 12, 2003. It is a Smith & Wesson .44 caliber revolver.

Jesse was a known outlaw, bank and train robber, and murderer. Dime novels were being sold glorifying this disgusting behavior and championing this poor excuse of a human being even while he was still alive. Stories glamorizing killings and robberies ran rampant selling thousands of books and newspapers.

In 1939 Tyrone Power starred as Jesse James in "The Legend of Jesse James." This was the first of many movies with some of the most well known actors of all time such as Robert Wagner, Robert Duvall, Rob Lowe and Brad Pitt, just to list a few. These movies which starred handsome , dashing stars did not portray them as desperate vicious killers but as men with a cause. They were caught in helpless dangerous and emotional situations and did only what had to be done to survive. The crowds exit the theater feeling sympathy and support for their new found hero's.

Now lets take a look at William Henry McCarty Jr. alias "Billy the Kid"."
Born – November 23, 1859 – Died – July 14, 1881. He lived 23 years.

Billy was born in New York City with little else known for certain. It is said that he was orphaned young and turn to petty theft. Later he moved out

West became involved with a murderous gang then stole horses and cattle to survive until he was killed. He has been credited with killing anywhere from 4 to 26 people. Again just as the stories of Jesse James were exaggerated and fabricated their reputations were created and glorified.

Billy is said to have preferred multiple firearms such as the Colt single action army model 1873 revolver 45 long caliber and the Colt double action revolver .41 caliber while the rifle he frequently used was a Winchester model 1873 44-40 caliber lever action rifle. At present and so far as I have searched I can find no guns of any certainty that may have belonged to Billy the Kid.

But the story remains the same with more big stars portraying Billy the Kid such as Kris Kristofferson , Paul Newman,Val Kilmer, Robert Conrad, Emilio Estevez, and many more all softening and stealing the hearts of those who watched these semi-fictitious and successful movies. Including myself while growing up being unable to watch enough westerns with guns a blazing to ever satisfy my need for action entertainment.

Bonnie Parkers Snub Nose .38 Colt Revolver, This .38 Detective Special snub-nose revolver was recovered taped to Bonnie Parker's thigh after she was killed.

Let's move the clock forward about 50 years and take a brief look at Bonnie Parker

Born – October 1, 1910 – Died May 23, 1934. She lived 23 years. Clyde Barrow – Born March 24, 1909 – Died May 23, 1934. He lived 25 years.

Alias "Bonnie and Clyde." This pair of murderers were responsible for 13 killings. In 1967 a hit movie titled "Bonnie and Clyde' starred Faye Dunaway and Warren Beatty giving both the killers and actors a memorable place in history.

On September 30, 2012 Bonnie's snub nose .38 sold for $268,000.00 and Clyde's Colt Model 1911 .45-caliber automatic sold for $240,000.00.

These criminals turned heroes were nothing more than plagues of society destroying individuals and families hopes and dreams because they were unwilling to work for what they wanted .

Now we all watch these characters in movies, theaters, on television, videos, and we read about them in books, newspapers and on the internet.

I am as guilty as anyone for enjoying them. All of these types of entertainment are for gain and that is fact of life but this does provide jobs for many.

To continue, On November 22, 1963 President John F. Kennedy was assassinated. Lee Harvey Oswald was charged with the murder. The rifle said to be used by Oswald was an Italian Mannlicher / Carcano bolt action 6.5 caliber and is still located in the National Archives. Two days later, November 24,1963, Jack Ruby assassinated Oswald. The .38 caliber Colt Cobra revolver that killed Oswald was publicized as having an offer of $750,000.00 in 2008 at a Las Vegas auction.

June 6, 1968 Senator Robert R. Kennedy, brother of President John F. Kennedy was said to be assassinated by Sirhan Sirhan using a Iver Johnson Cadet revolver .22 caliber. Los Angeles police department investigated this murder and after the trial when asked where the murder weapon was they responded by saying "it has been lost, we have no record." I wonder if I could use that excuse with the IRS?

Moving ahead a few more years Gary Mark Gilmore – Born – December 4, 1940 – Died – January 17,1977. On July 19, 1976 Gilmore robbed and murdered a service station attendant. The following day, July 20, 1976, Gilmore robbed and murdered a motel manager. This is relatively few killings in comparison to the killers previously discussed, but this particular case and murder weapon had historical and legal significance unmatched by any other murders in American history.

Gilmore chose and fought to be executed by firing squad and was the first to be executed after reinstatement of the death penalty. There had been no executions in all of America for over a decade. This case was heard around the world. Gilmore used the same Browning Challenger II semi-automatic .22 pistol for both robberies and murders. In 2008 an offer of $780,000.00 was bid at auction but did not reach the minimum required.

A book about this case titled "The Executioners Song" won the Pulitzer Prize. A movie by the same title starred Tommy Lee Jones winning him an Emmy, but the role played by Tommy Lee Jones was much more factual than the Jesse or Billy movies mentioned. His believable performance left people in fear and disgust.

This is just a of few of the most prominent cases and the valuable collectible firearms in American history. Firearms used in most murder cases are no longer returned and are said to be destroyed. Who knows for sure where they may end up?

Not all collectible and extremely valuable guns were used to kill. One such firearm will likely never be sold but can be viewed at the Cody Firearms museum in Wyoming. This custom built Winchester model 94 30-30 caliber rifle was designed for former President Ronald Reagan . It showcases gold inlays depicting achievements of his life such as; a football which reflects his days as a player at Eureka College; an antique microphone representing his time as a sportscaster; the famous drama masks depicting his career as an actor; and a Screen Actors' Guild logo representing his presidency of that organization. Also the seal of California and the Presidential Seal of the United States. The final inlay is a portrait of Ronald Reagan. President Reagan left this rifle to his chauffeur and it was donated by his family to the museum. This can be a very good way to not only get the write off on your taxes as a charitable donation but also guarantees you a respectable place in history for others to view.

Warren Newman – Curator of the Cody Firearms Museum

Dennis Stilson – Holding former President Reagans rifle.

Remember Teddy or President Theodore Roosevelt ? He went on an African Safari using a Holland-& Holland Royal double rifle in .500/.450 caliber and in 1994 it was sold at auction for a $500,000.00.

These types of collectibles are very rare , hard to document and are becoming fewer and much more valuable as time goes on. Many view these types of firearms as relics and curios of significant historical value, I agree. This is a part of free enterprise and the American way of life that should be left to individual choice. These relic firearms are not for everyone and most can't afford them anyway. If you don't like them do not participate, the same as with any firearms but do not criticize those who do. I'm sure others do not agree with some of the things that you do, remember the golden rule?

We are now faced with those who are trying to persuade us that political correctness should prevail over moral correctness. Telling us what they want is right and what we want and have believed for years is wrong, regardless of where it is written. Just look at some of the television shows and movies today but remember they do not represent the opinions or lifestyles of many.

Tragedies of all kinds have always existed and unfortunately will never cease no matter how many laws are written. Those who want firearms, collectible or otherwise and are not criminals should have that right. All we can do is learn to protect ourselves and others to the best of our ability, pay attention to what our leaders are saying and doing and try to do what is right. The media for the most part tells us what they want us to think and believe. Therefore many in society forget the truth and are brainwashed or entertainment washed into forgiveness and forgetfulness of a sort. So accept it or do something about it.

Lastly I say, enjoy your firearms of all kinds safely. But most of all do your best to choose the right movie and enjoy your popcorn.
 http://www.ammoland.com/2013/08/the-good-the-bad-and-the-collectibles/#ixzz2c5bf3zHk 
May 2013 – While promoting the book in Las Vegas I visited some indoor shooting ranges. They were all friendly and accommodating facilities and are listed in no particular order. Thanks to all for the experience and hospitality. Click on the links below to see what they offer and what appeals to you.
The Range – http://www.therange702.com/
Jessi, the lovely lady below, was very friendly and helpful. You may have seen her on Sons of Guns and other gun related tv shows.       
Eyves was my friendly and knowledgeable guide at this nice facility.


V.I. P. Lounge

The staff here was very friendly and helpful, as you can see, and they even bought me lunch.
While at the Gun Store I met with Tony Dee you may recognize him from the television show Pawn Stars where he has advised regularly as a firearm expert.  Tony is also a well respected gun smith.
Published on Friday, April 12, 2013
Read more at Ammoland.com: http://www.ammoland.com/2013/04/the-gilmore-gun-the-firearm-that-brought-back-the-death-penalty/#ixzz2QGvsR5t4
 Rod Arquette hosts Gunstock at Thanksgiving Point. March 16, 2013 Rod Arquette and Dennis Stilson at Gunstock. Listen to Rod weekdays at 105.7  4-7pm for the right point of view.
Utah Guns and Gun Rights Across America joined forces to present GUNSTOCK, a Second Amendment Celebration and Salute to our Sheriffs featuring Madison Rising and a special Sons of Utah presentation to our Utah Sheriffs. And introducing our keynote speaker: US Rep. Chris Stewart.
 http://www.youtube.com/watch?v=SkGYGGtoDOgWhat is the value of the Gilmore Gun?
Book Signing by Dennis Stilson – Sep. 7,8,9  2012 at The Outdoorsman Expo in the TRAC center Pasco, Washington. See – http://www.outdoorsmanexpo.com/index.php
Television interview with Dennis Stilson – click here – http://www.youtube.com/watch?v=LhteefSORc&feature=youtu.be
Jay Leno and Dennis Stilson. Jay Leno an experienced comedian and host gave a very impressive show. "I was amazed at his flawless  performance,  thanks Jay, I hope you enjoy my book." Dennis Stilson
Speaking of historical guns see The Five Guns that changed History  at the following link.  http://www.mandatory.com/2012/05/13/5-guns-that-changed-history/#photo=4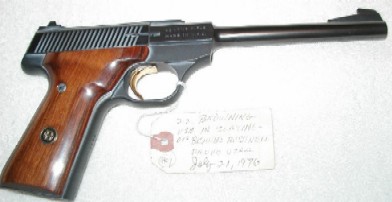 May 22, 2012 – Warren Newman – Curator of the Cody Firearms Museum and Dennis Stilson holding a very rare firearm. A custom built Winchester model 94 rifle designed for Ronald Reagan with gold inlays depicting achievements of his life. www.bbhc.org "This was  a very special visit for me, thanks very much Warren." – Dennis Stilson
If ever in Cody, Wy. this is a must see stop.  Thank you,
Hans & Eva Kurth, Owners  www.­codydugupgunmuse­um.­com
May 21, 2012 – Jackson, Wy. Dennis did a live radio talk show with interviewer Steve Ware KZJH, after the interview was a booksigning at Cutty's with the lovely manager Dawn. This is a fun place to visit if in Jackson, Wy.
Dennis Miller & Dennis Stilson. While promoting in Nevada we enjoyed Dennis Miller doing comedy only the way he can. "I enjoy and admire Dennis Millers' vocabulary." Dennis Stilson.They shot the photo before I could smile and no one sent us a memo on our attire. "Thanks, Dennis Miller I hope you enjoy my book."
Dennis Stilson will be the guest speaker on The Paul Drockton Show part of the Rense radio network.  3pm MST April 4, 2012.  Listen to Paul at http://www.moneyteachers.org/Radio.htm
Book Signing & exhibit at  The Las Vegas Gun Show  Sports Center 121 East Sunset Rd.  Las Vegas,Nevada     Dec. 17th & 18th 2011
This was a fun show, we filmed video for a documentary and talked with veteran Claude Hall the owner of the OKC and the Las Vegas gun shows for 34 years.
Glen Parshall from The Real Deal Show on the history channel commented on the Gilmore Gun
 Wyatt M. Earp the grandson of the famous Wyatt Earp told entertaining stories of his grandfather.
Book Signing –  Sat. Oct. 8th 2011  at The Hedderick's Store 122 Main St. – Williston, North Dakota 11am – 5pm
Featured Book of the month at the following site! Check it out and join.
      Click here- For the record  "Guns are Good"        
GunDudesEpisode 70 11-21-09. Today we interviewed Dennis Stilson, the author of the Gilmore Gun
http://theinformer881.podbean.com/2010/01/12/the-informer-january-11-2009/?nomobile
Our guest was Dennis Stilson, author of the book "The Gilmore Gun."  He chatted about the case of Gary Gilmore, murderer and the first person executed after the end of the death penalty ban.  We also learned about the gun used in the murder, which Dennis turned down a $500,000 offer for.  Later, he told us about the challenges and experience of independently publishing a book.
http://www.freerepublic.com/focus/f-news/1457639/posts
5pm EST – Live  Fire with Larry Pratt from Gun owners of America – Dennis Stilson – The Gilmore Gun and I  (a murder and the restoration of capital punishment.
Dennis Stilson July 19th Guest speaker on "Turn
the Page" Spanish Fork, Ut. Channel 17 cable
Dennis Silson July 12th Guest speaker on Talk
Radio KSVC  and Book Signing at Quality Inn 540 S. Main Richfield, Ut. 5-7pm
Saturday May 8th, 2010 – 9am – noon at
Monarch Honda 398 W. 800 N. Orem, Ut. "The Gilmore Gun Exhibit" and book signing by
author Dennis R. Stilson featuring the new book "The Gilmore Gun – Echo of Murder"  with
proceeds going to the 2nd annual "Bike to Build" ride for the
"Habitat for Humanity of Utah County" For more info see www.habitatuc.org
Shot Show Jan. 19-22, 2010  Sands Expo & Convention Center                      Las Vegas, Nevada  Celebrity Appearances  North American Arm  Booth  Dennis R. Stilson will be discussing and signing his new book. "The Gilmore Gun – Echo of Murder"     Jan. 19 & 20 1-3pm
Book Signing  Dec. 22nd 11am – 8pm
Eborn Books Towne Centre Mall
Provo, Ut. 84601
Book Signing 12-21-09 12pm- 6pm
Eborn Books – Valley Fair Mall
3601 Constitution Boulevard Suite B120
Salt Lake City, UT 84119
Book signing  Dec. 19th 11am-5pm at Eborn Books 
Towne Centre Mall
Provo, Ut. 84601
Fri. Nov. 20th. Book Fair and
signing  at Usanahttp://www.usana.com/dotCom/index.jsp 3838 West Parkway Boulevard Salt Lake City, UT
Pod cast GunDudesEpisode #70 on 11-21-09
Dennis R. Stilson guest speaker on "Live Fire" hosted by Larry Pratt executive director of GOA – Gun Owners of America
"Spot Light" cable tv programming Channel 17
Spanish Fork, Ut.
"The Sports Show"  AM Talk radio SLC, Ut.
"Becoming the worlds most famous firearm"